A podcast where three (3) black men with different backgrounds freely discuss issues concerning minority communities and communities throughout the world.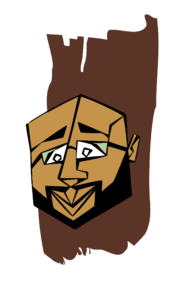 Bryant
Born and raised in Miami, Florida, AKA "The Melting Pot", Bryant first became interested in a career in education while in high school. His college studies, dedication to the field of education, interest in helping others paved his way to becoming an international consultant providing key strategies that helped Korean institutions and students meet and surpass their educational objectives. After two years abroad Bryant returned to the United States to make his experiences and services available to our students. Most recently Bryant joined the MR2D Media podcast team to share his experience and expertise on the many important issues discussed on the podcast "Shades of View."
Raymon Dunn
A native of Miami, Florida Raymond Dunn Jr. was raised in Miami Gardens. He graduated high school from the Academy Of Community Education better known as A.C.E., which was founded by Dr. Marvin Dunn. Right after he was accepted to the Florida A&M University (FAMU) where he graduated with a bachelor's degree in Sociology. After returning to Miami, he started a recording label Bottom Grounds Records with two family members. They signed one artist Ran Rover releasing numerous mixtapes and one official album. Which gained the recording label local success. A couple of years later Ray came up with the idea to open a media MR2D Media LLC company which is now would producing podcasts, audiobooks, and YouTube videos.
Joe Just_Us
JoeJust_Us has had a very experienced life since a young age, having lived in numerous major cities and 3 other countries. A mentor & Hip Hop OG with a background in radio. From personal tragedy to mental health advocacy, count on him to spice up any conversation.