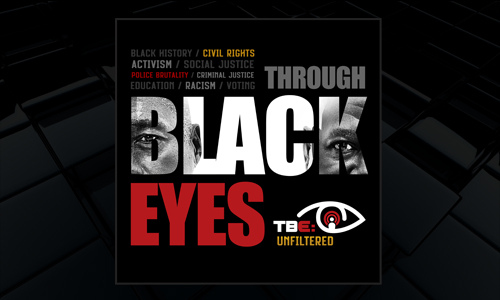 S1, Episode 3, Riots of Miami (Part 1) of Through Black Eyes: Unfiltered is about the riots that took place in Miami during the early and late 1980s, with special guest, Major Lonnie Lawrence, former Miami-Dade County Police Officer, who was the Public Affairs Spokesperson for the Miami-Dade Police Department.
The Miami Herald's, front cover on Sunday, May 18, 1980 reads: "Cops Freed In McDuffie Case: Rage At Verdict Erupts Into Violence," after all four white police officers were found "NOT GUILTY" on Saturday, May 17, 1980.
No one expected these cops to be found "not guilty" of the brutal beating of insurance salesman, Arthur McDuffie, an ex-marine with no criminal record, who was speeding in the early hours of the morning, of December 17, 1979. Three days later, 18 people were dead (10 blacks & 8 whites), with over 400 injured during what is called "The McDuffie" Riot.
Join us to hear first-hand eye-witness accounts from Dr. Marvin Dunn, Major Lonnie Lawrence, and Dr. Raymond Dunn, Sr., after hearing the verdicts, and more on Through Black Eyes: Unfiltered.
Podcast (tbe): Play in new window | Download (Duration: 1:03:27 — 145.2MB)