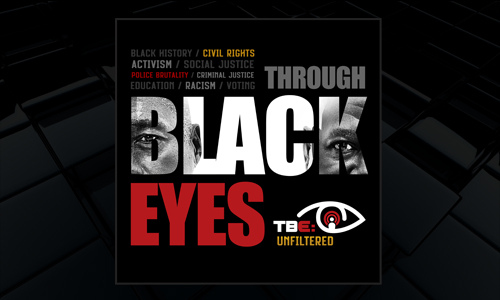 S1, Episode 4 of Through Black Eyes: Unfiltered, continues the conversation regarding the Riots of Miami in the 1980s surrounding the aftermath of the McDuffie Riot; its impact economically on businesses in Liberty City and other areas; the anger the community felt over the criminal justice system not holding police officers accountable for serious crimes that they committed against blacks then; and the historic opinion of the Florida Appellate Court that removed the ability to eliminate people from juries based on race, to ensure there would never be another "ALL WHITE JURY," such as what happened in the McDuffie Case.
In addition, we also discuss two additional riots: The Nevell Johnson Riot in 1982 that resulted after the death of an unarmed teenager playing a video game; and the 1989 Overtown Riot, which erupted after a white police officer shot a black man who was riding his motorcycle with a passenger on board that resulted in their deaths.
Can a community, marred by tragedy and psychologically wounded by the riots of Miami rebuild and heal? We discuss this an more with our amazing experts and brothers, Dr. Marvin Dunn and Dr. Raymond Dunn, Sr., along with our special Guest, Major Lonnie Lawrence, former Police Officer and Public Affairs Spokesperson for the Miami-Dade County Police Department during the Riots of Miami.
Podcast (tbe): Play in new window | Download (Duration: 1:22:23 — 188.6MB)